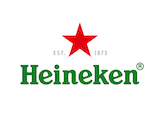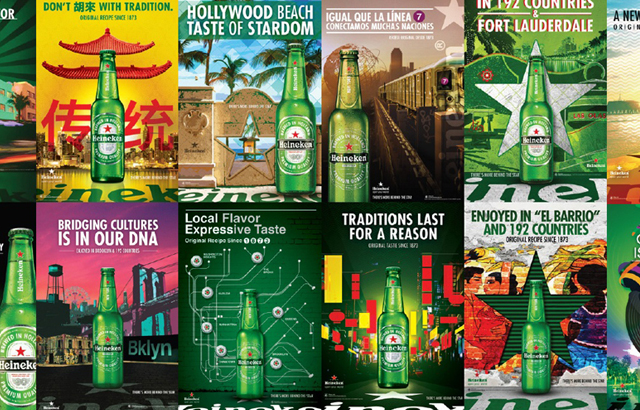 HEINEKEN

From its origins as a 19th-century local beer, brewed in Amsterdam, it has transformed into a global icon. Sold in more than 170 countries, Heineken® is the world's most international premium beer brand.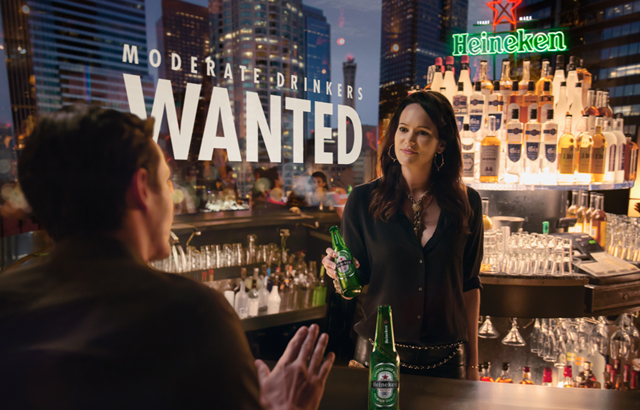 ENJOY HEINEKEN® RESPONSIBLY

Our "Moderate Drinkers Wanted" campaign is aimed at encouraging the growing moderate alcohol consumption trend among millennial drinkers. It's the third chapter in our ongoing commitment to making moderate drinking cool.
Heineken is the international and worldly beer since 1873. It is available in over 170 countries all over the world and is the only international premium beer in Egypt.

It is made with high quality ingredients and a perfectly controlled brewing process. Because of rigorous standards, the high quality of Heineken beer is the same all around the world. No matter where you are, Heineken always signals the natural, refreshing vitality of the brew.

"Be a Man of the World" is Heineken's essence since Heineken touches on being confident, resourceful, open to new experiences and cosmopolitan. Heineken empowers men to demonstrate their qualities and enables them to signal to others the type of man they are through their choice of beer.

Heineken is only available with 5% alcohol content in:
330ml one way bottle
330ml can
500ml can
Draught keg (20L)
Extra cold draught keg (20L) - in limited outlets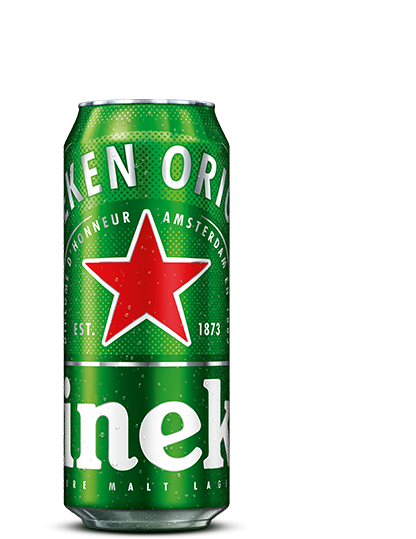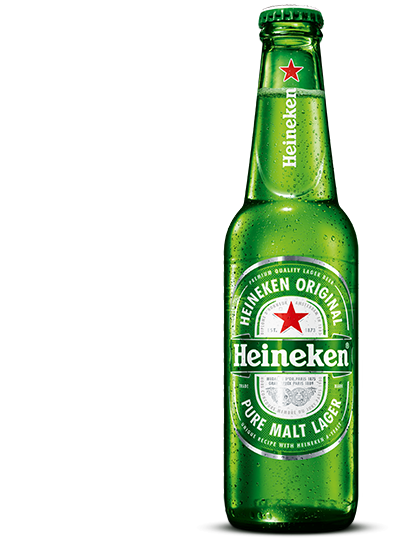 Enjoy the delicious taste of the best tasting beer. Enjoy Responsibly
NUTRITION FACTS
Amount per

100 ml

Energy Value

42 kcal

Energy Value

176 

kJ

Fat

0 

g

 of which satireates

0 g




Carbohydrates

3.2 g

 of which sugars

0 g

Protein

0 g

Salt

0,02 g
Ingredients: Water, Malted Barley, Hop extract