ABC Cares about the community during COVID-19 crisis
The health and safety of our people is our top priority and this extends to people in our communities as well.
We're proud to announce that ABC had launched a hygiene awareness campaign in the communities inwhich we operate.
4000 kits containing disinfectant soap and an awareness flyer were distributed among the families of Gianaclis, Sharkeya and around Obour plant. The objective was to raise public knowledge on basic hygiene tips to abide by to keep safe and mitigate the spread of COVID-19.
To ensure that the hygiene tips are also spread around, awareness posters with the tips were also hung around the villages in the public areas.
Stay tuned for more updates
#ABC_Cares
#ABC_KeepSafe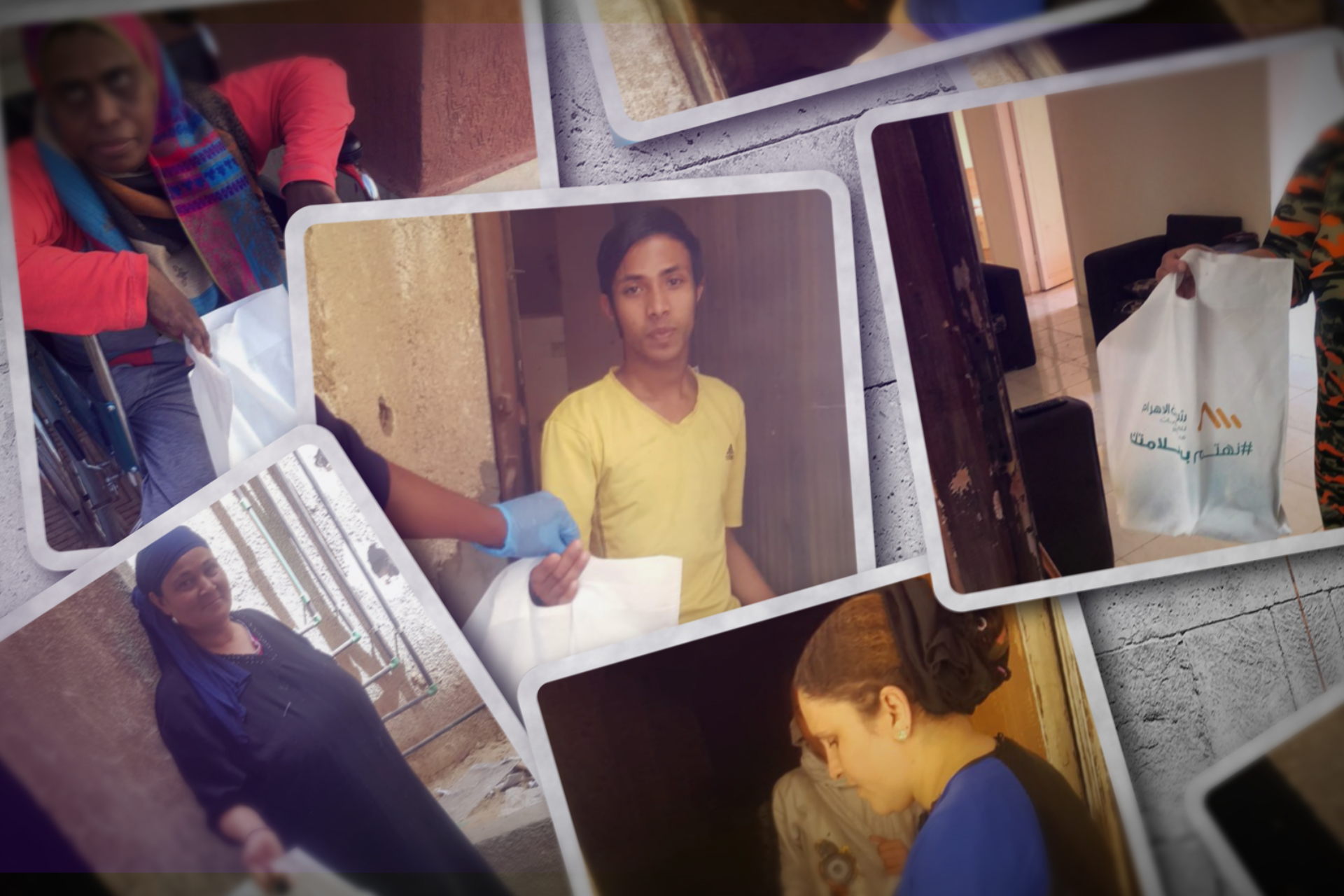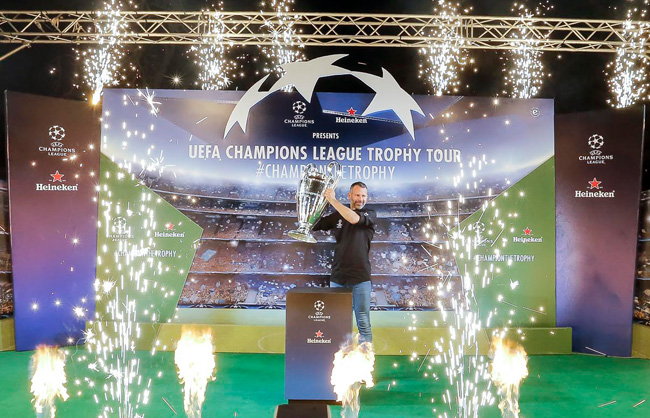 Ryan Giggs as the ambassador with the UEFA Trophy Tour in Egypt
Heineken team hosted ManUnited legendary Ryan Giggs as the ambassador with the UEFA Trophy Tour. ABC capitalized on this in media to promote Egypt as a tourist destination. Egyptian Tourism, ABC hosted the UEFA Trophy Tour and Ryan Giggs, on a visit to Cairo. An event held at the Pyramids was attended by over 1,500 consumers and the Minister of Tourism. The press conference drew 120 journalists both locally and internationally and was covered by 17 TV and radio channels, including a 40 minute Exclusive TV interview for the first time ever inside the Egyptian Museum. International & local coverage in Tourism, Lifestyle and Sports media that resulted in free media creation worth of EGP26.5mn in total advertising value (approx. Euros 1.3mn)
ADVOCATING RESPONSIBLE CONSUMPTION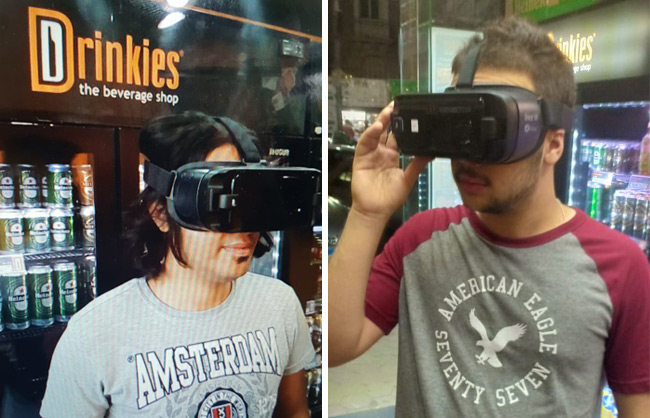 When you drink, never drive (Summer 2018)
In partnership with Uber Egypt, ABC implemented for the 2nd year the "When you drink, never drive" campaign. This year we created a VR game highlighting the rules of responsible consumption. The campaign was conducted in outlets as well as ABC's retail chain, Drinkies in Cairo, Alexandria and the North Coast area throughout the summer months. More than 1300 consumers participated and the winners won free rides provided by Uber.
When you drink, never drive! (Summer 2017)
With Egypt being one of the top countries in the world in road accidents,with recorded 9.6% of the catastrophic accidents occur on the high way linking Cairo to Alexandria and the North Coast where people usually travel for the summer vacations, we at ABC felt obligied to kick-off an initiative aimed at saving lives & assuring that people can enjoy their summer and get home safe.
In Collaboration with Uber Egypt, we initiated the "When you drink, never drive" campaign which provides free and discounted rides to consumers in the North Coast outlets during summer so they can enjoy our brands and still go home safe. North Coast outlets where the free rides were provided. We relied on digital as well as printed materials to communicate the campaign to consumers. In addition to this, SMS campaigns were also launched for a wider approach in spreading awareness on the campaign and to promote the free & discounted rides in the North Coast. The campaign was promoted in 49 outlets and supported by digital and print adverts.  We reached 620,000 people and provided over 4,000 rides.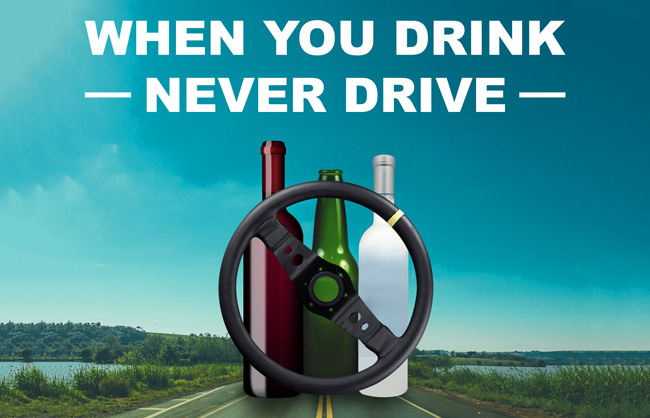 RAMADAN EMPLOYEE VOLUNTARY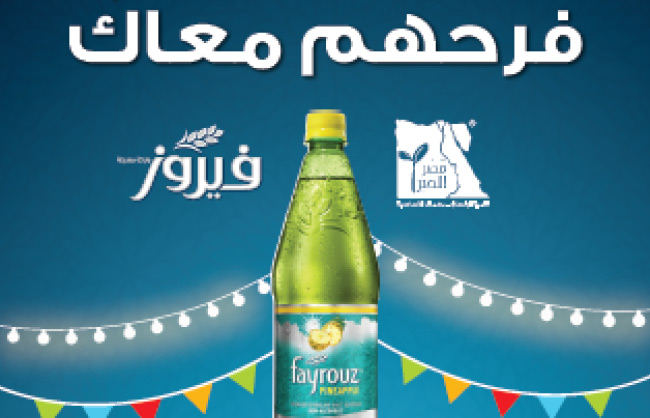 2018 Ramdan Charity
In cooperation with Misr El Kheir, ABC supported the campaign to feed 10mn fasting people during the holy month of Ramadan across Egypt. ABC through Fayrouz participated by distributing meals among travellers during Ramadan. Internally, the employees have volunteered in packing and distributing 1000+ Ramadan bags among those in need in Cairo, Sharkeya and Gianaclis cities.
---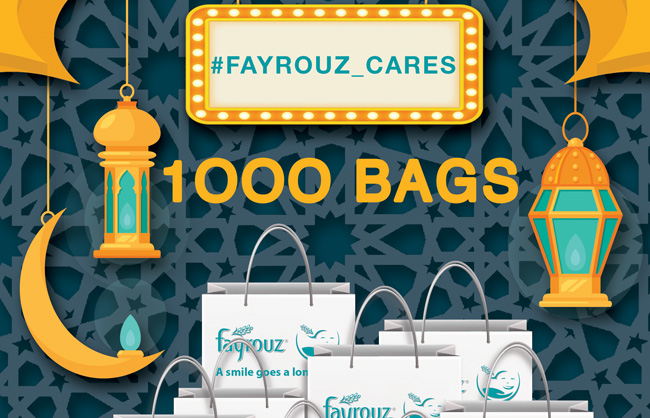 This time its getting Bigger! ABC Ramadan Charity (2017)
It is customary at ABC to conduct a CSR activity during the holy month of Ramadan with the support of volunteers from the company, but this year, we wanted to go bigger & cover more geographical areas, so we can draw more smiles on faces of people in need across all our locations.
This year, volunteers across 4 locations took out of their time and assembled 1000 Ramadan bags. Volunteers gave us their time and efforts to put together Fayrouz Ramadan bags and fill it with the products that will be distributed to people in need.
---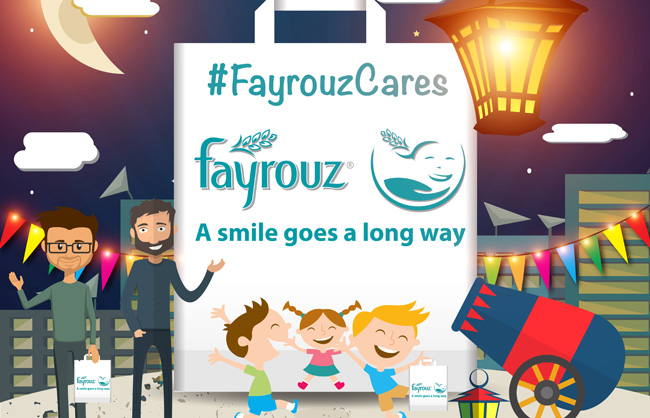 FAYROUZ CONTINUES TO CARE (2016)
This year, Ramdan was different with Fayrouz. Because Fayourz really cares, we have decided to continue to participate and distribute Ramadan charity bags to people in need and draw many smiles on people's faces. This year, we have decided to take out of our time and assemble Ramadan bags ourselves. We asked for volunteers to give us their time and efforts to put together Fayrouz Ramadan bags and fill it with the products that will be distributed to people in need. We managed to cover different geographical areas and put more smiles on people faces by using the funny props to take pictures with them. We have assembled 750 to draw 750 smiles across people's faces.
---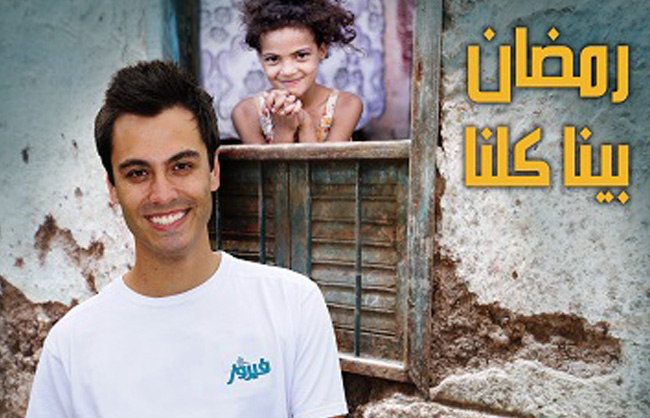 #FAYROUZCARES (2015)
In cooperation with Fayrouz Team, we have launched an internal compeition to drive the volunteering and engagement spirit within ABC and ensure more outreach to people in real need within the communities we serve. We believed that the competition spirit can be spiced up with social media to make it more enjoyable, engaging and effective, so we have launched a completion of uploading pictures on #Fayrouzcares on Instagram and the most likes gets a gift. We managed to cover different geographical areas that we didnt reach before like Qalioubia, Hurghada and Alexandria. We had 62 participants who distributed 1500 bags across 5 locations.
---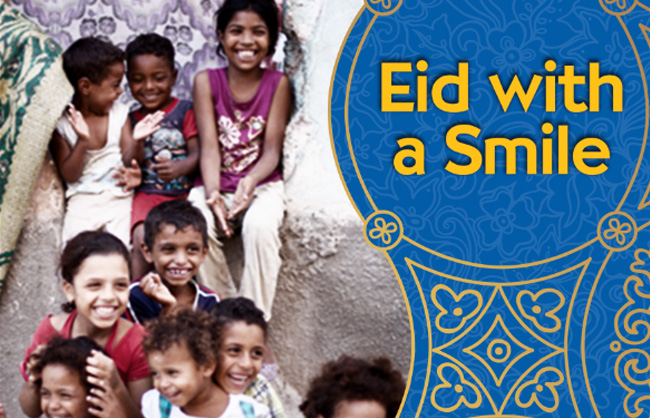 RAMADAN "EID WITH A SMILE" (2014)
Fayrouz succeeded in drawing a smile on the faces of 1,000 families in need by distributing 2,000 kilograms of Eid cookies to share the holiday joy with them in cooperation with Al Orman Charity Association. This year, Fayrouz was keen to share the Eid happiness with the residents in Al Nahda, Sharkia and Gianclis to put a smile on the faces of families and children like every year.
---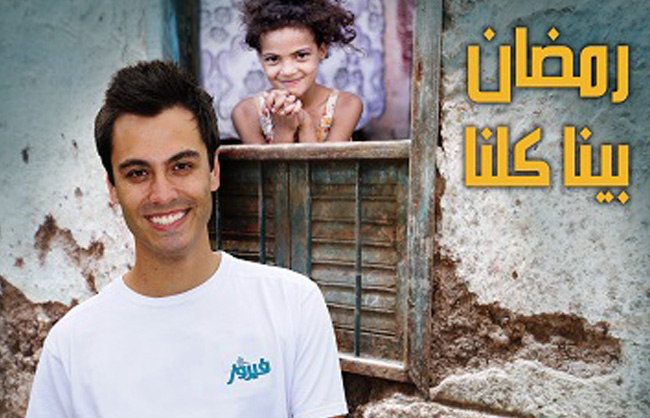 RAMADAN "BEENA KOLENA" (2013)
Building on the success of 2012 "Eid with a Smile" project and with the aim of supporting more needy families during Ramadan 2013, Ramadan Charity Food boxes, were distributed to about 1000 families at Al Nahda & Gianaclis districts through ABC's volunteers (ABCommandos).
---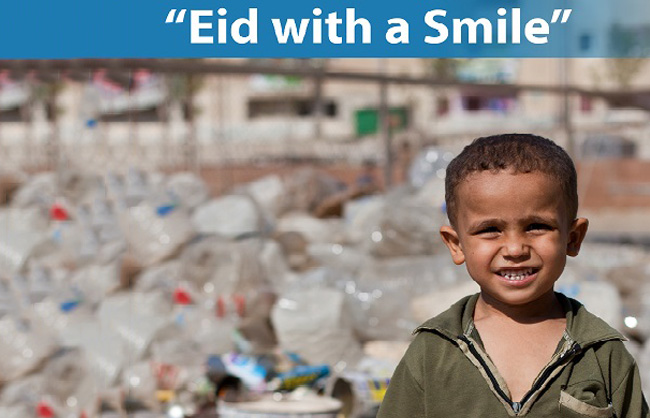 RAMADAN "EID WITH A SMILE" (2012)
Ramadan, a time of giving, is always supported by ABC. "Eid with a Smile" was welcomed by the ABCommandos (ABC volunteers) in order to put a smile on the faces of many families through the donation and distribution of 200 kilos of clothes to needy families at Al Nahda district.
---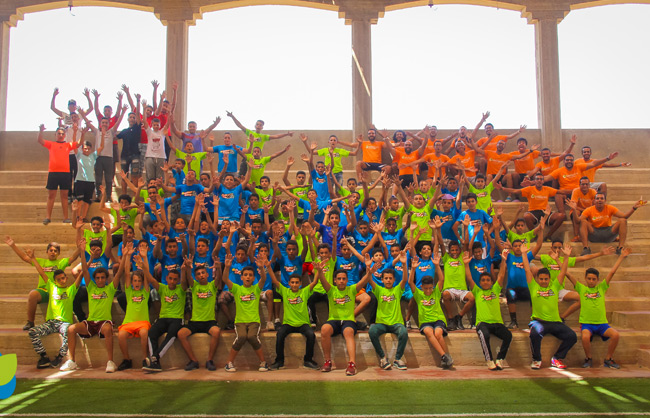 SUMMER CAMP
With the belief that 'Charity begins at Home', ABC organized via Well Spring Egypt, for the second consecutive year employees' children Summer Camp at Beit El Wadi. The camp targeted employees' children aging 12-15 years, with key aim for the children to have fun, while learning and exploring new things in life.
---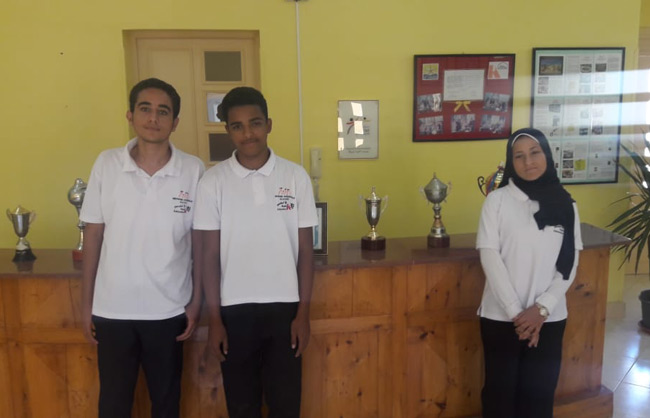 German Hotels School Scholarship
In partnership with Sawiris Foundation, ABC fully funded the school and accommodation fees of 3 students this year of the German Hotels School in Gouna including training opportunities at hotels.
ABC is keen on upgrading Egyptian youth through other initiatives including computer donations to schools in the communities where we operate.
---
First time ever MOU with Government in Egypt
ABC signed an MOU with the Egyptian Holding Company for Water & Wastewater, the Beheira Company for Water and Drainage and the GIZ to conduct a pilot project in Beheira. This is the first time ever that ABC signs an official agreementwith the government. Through this MOU, ABC will fund the provision of measuring equipment through which water leakages are detected and fixed. Water leakages are the main reason for low water supply and day time water shortages in Egypt.
---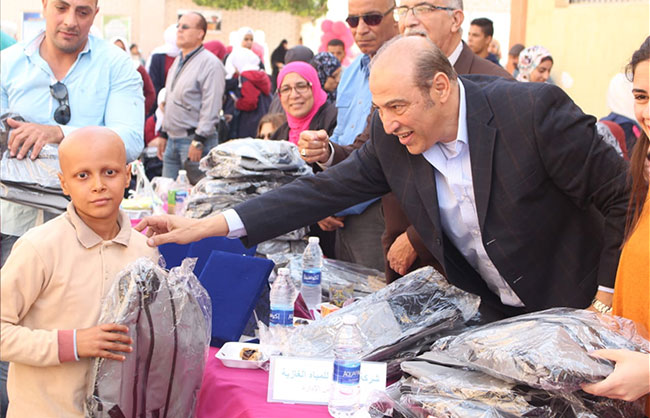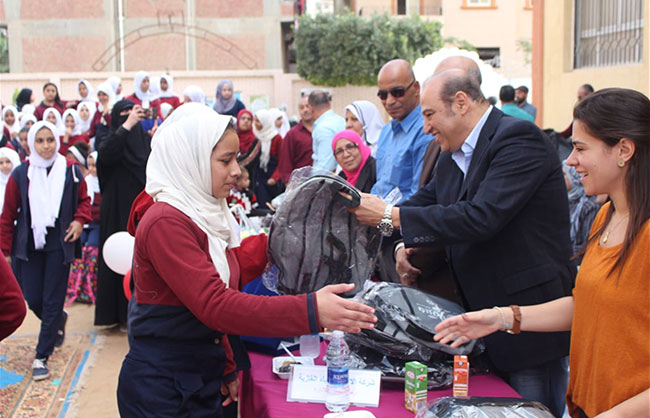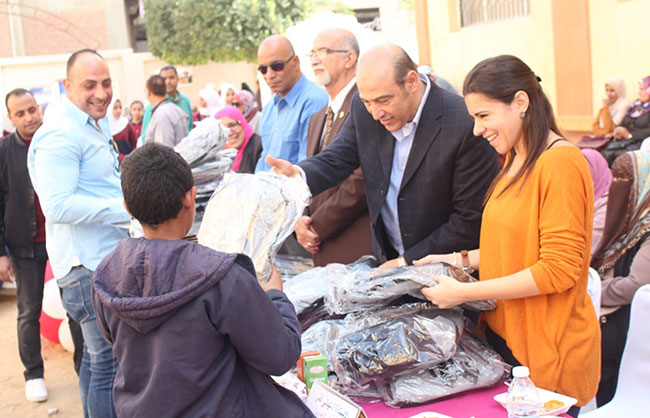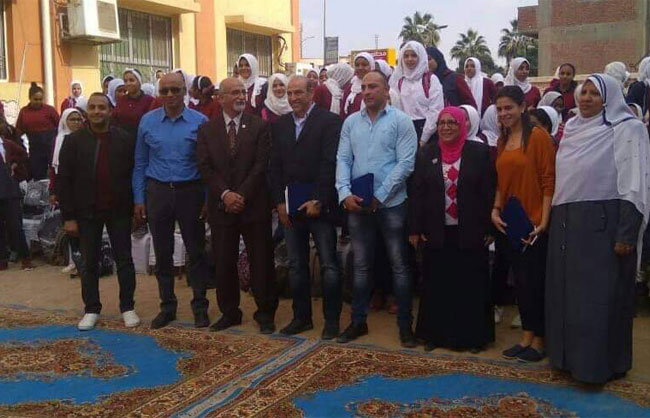 Back to school
ABC will continue on kicking off the school new year by adopting a school as part of their efforts to equip 300 underprivileged students with various back-to-school items and pay school fees.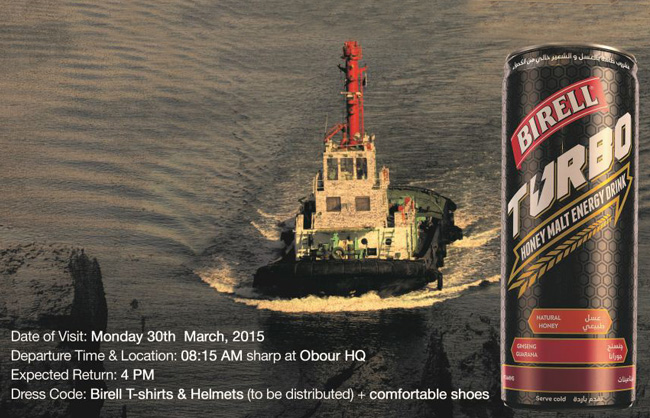 SUEZ CANAL VISIT
In an exhilarating atmosphere fueled with national feelings, 100 volunteers geared with Birell Turbo visited new Suez Canal Project, in an attempt to support the workers behind this huge national project which is considered to be a future milestone for boosting the Egyptian economy.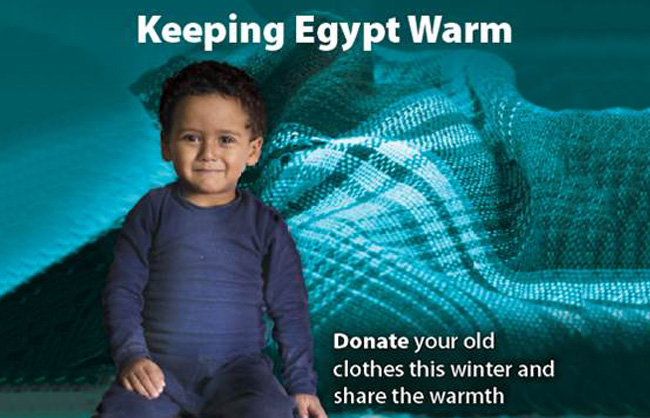 KEEPING EGYPT WARM
ABC supported the call to keep Egypt Warm initiated by Al Kahera Al Youm. Fayrouz announced its commitment and participation in the initiative by donating EGP 250,000 worth of blankets to the Orman Charity Association. "Fayrouz Clothes Bank" was also a success as employees donated clothes and other items as part of the initiative.
---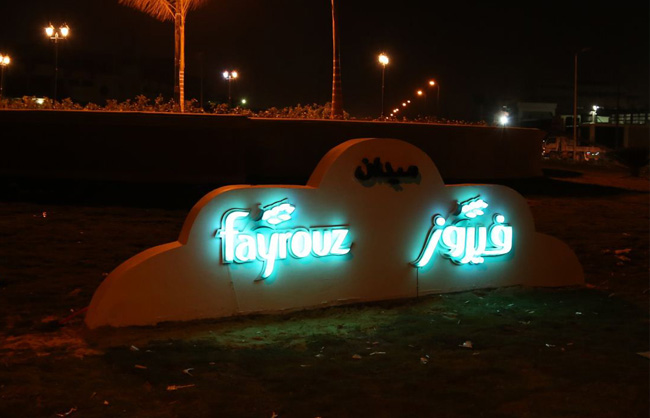 FAYROUZ SQUARE PROJECT
ABC is keen to giving back to the community and supporting our license to operate. Creating a landmark in the neighboring community was the initiative that triggered the Fayrouz Square project. Developing the square was no easy job, from acquiring government approval and licenses, to relocating the sewage pipes and telephone cables and providing suitable water for irrigation all in 45 days. Also, great efforts and support were given from government entities, including Obour City Council, New Urban Communities Authority and the Ministry of Housing. ABC was granted approval to develop a Gate for Obour City to provide more security not only to ABC employees but also to all neighboring factories.
Fayrouz is dedicated to contributing positively to CSR projects in the areas where it operates through its cooperation with government entities for social development." Jan-Kees Nieman, MD ABC

"I wish all companies would pursue the same initiative to improve civil society, I liked this initiative" Eng. Kamal El Sayed Fahmy, Deputy Minister of Housing.
---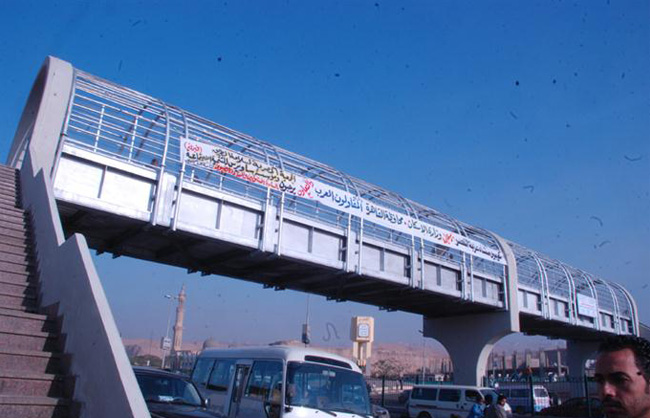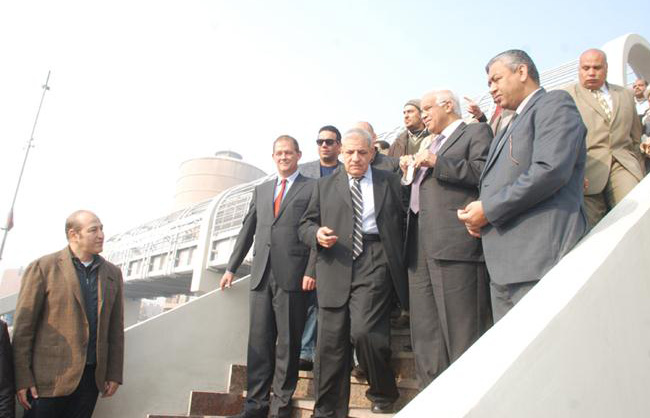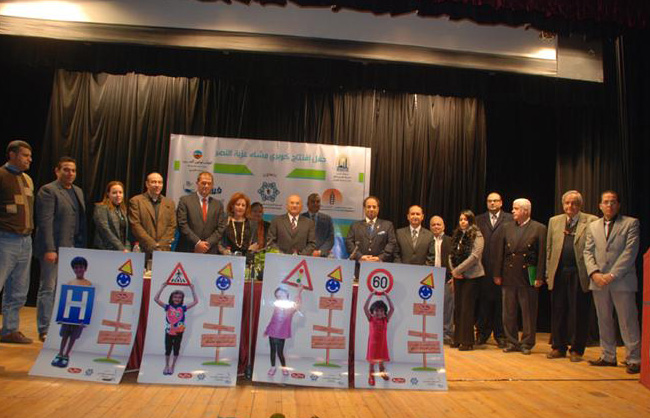 EZBET EL NASR BRIDGE INAUGURATION
Through the ABC partnership with the Sawiris Foundation– that began almost 5 years ago - we have managed to mutually implement various developmental projects in several fields with a special focus on education and health. The last development project implemented was the construction of a pedestrian bridge over the Autostrad near Maadi serving the neighborhood of Ezbet El Nasr.
The bridge was inaugurated in December with the attendance of HE the Minister of Housing, Utilities and Urban Development, Eng. Ibrahim Mahleb, Governor of Cairo Dr. Galal M. Saeed, board members of the Egyptian Society for Road Safety, the Executive Director of Sawiris Foundation and ABC Managing Director.
---