OMAR KHAYYAM RED

Bright red color. Nose develops red fruit flavors. The palate is smooth with soft tanins and showing red fruits (plum, raspberry, red cherries).


TYPE : Red
BLEND : Bobal
ORIGIN : Egypt
VINTAGE : 2015
ALCOHOL : 12.5%
FOOD PAIRING : Meat, chicken, cheeses.
SERVING TEMPERATURE : 16°C - 18°C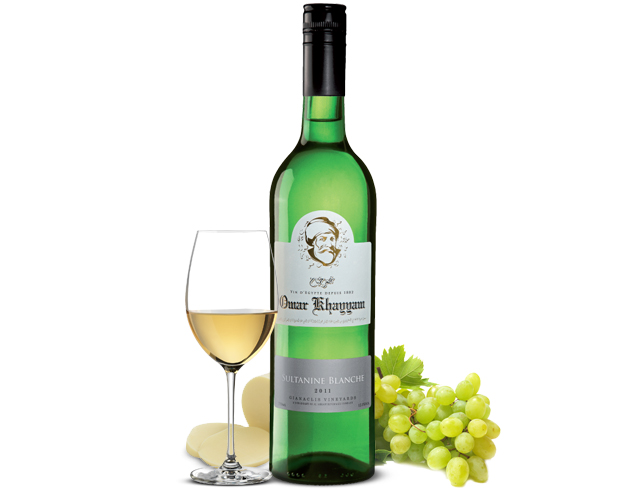 OMAR KHAYYAM WHITE

Pale white. Simple fresh nose. The palate shows light pears and white flowers.


TYPE : White
BLEND : Sultanine Blanche
ORIGIN : Egypt
VINTAGE : 2015
ALCOHOL : 12.5%
FOOD PAIRING : Fish, light cheeses, salad, chicken.
SERVING TEMPERATURE : 8°C - 10°C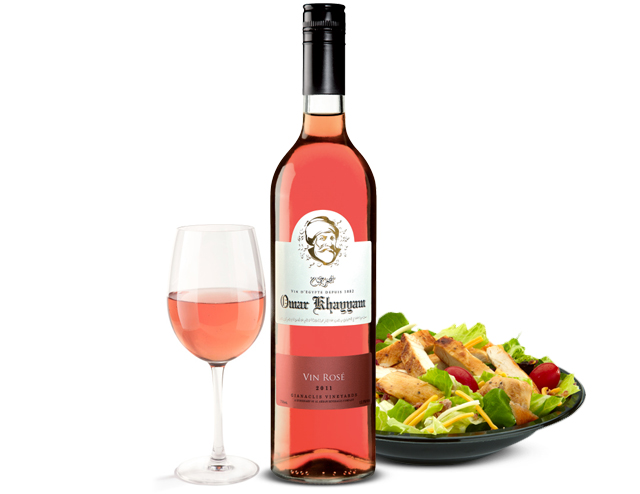 OMAR KHAYYAM ROSE

Pale pink color. Nose showing strawberry. The palate is developing strawberry, raspberry and plums. Light yet vibrant wine


TYPE : Rose
BLEND : Sultanine Blanche, Bobal
ORIGIN : Egypt
VINTAGE : 2015
ALCOHOL : 12.5%
FOOD PAIRING : Salad, chicken, food with fragrant spices
SERVING TEMPERATURE : 8°C - 10°C